BBMP's property tax collection this year seems to be unaffected, regardless of the pandemic. With two months to go for the financial year to end, the Palike collected Rs 16 crore more than what it had done last year.
BBMP netted Rs 2,483 crore till January 28 this year, it was Rs 2,467 crore during the corresponding period in 2019-20.
Basavaraju S, special commissioner (revenue), BBMP, said in the beginning, they were worried that property collection would drop drastically this year. "The pandemic affected everyone, many people didn't have jobs and we were not sure if they would pay tax," he said, adding that five meetings were held to discuss the procedures of collecting tax.
Data accessed by TOI shows in 2019-2020, nearly 5.4 lakh people paid tax arrears amounting to Rs 513 crore. In 2020-2021, Rs 487 crore has been collected. The number of defaulters who have paid is just 4,000 short of last year's tally.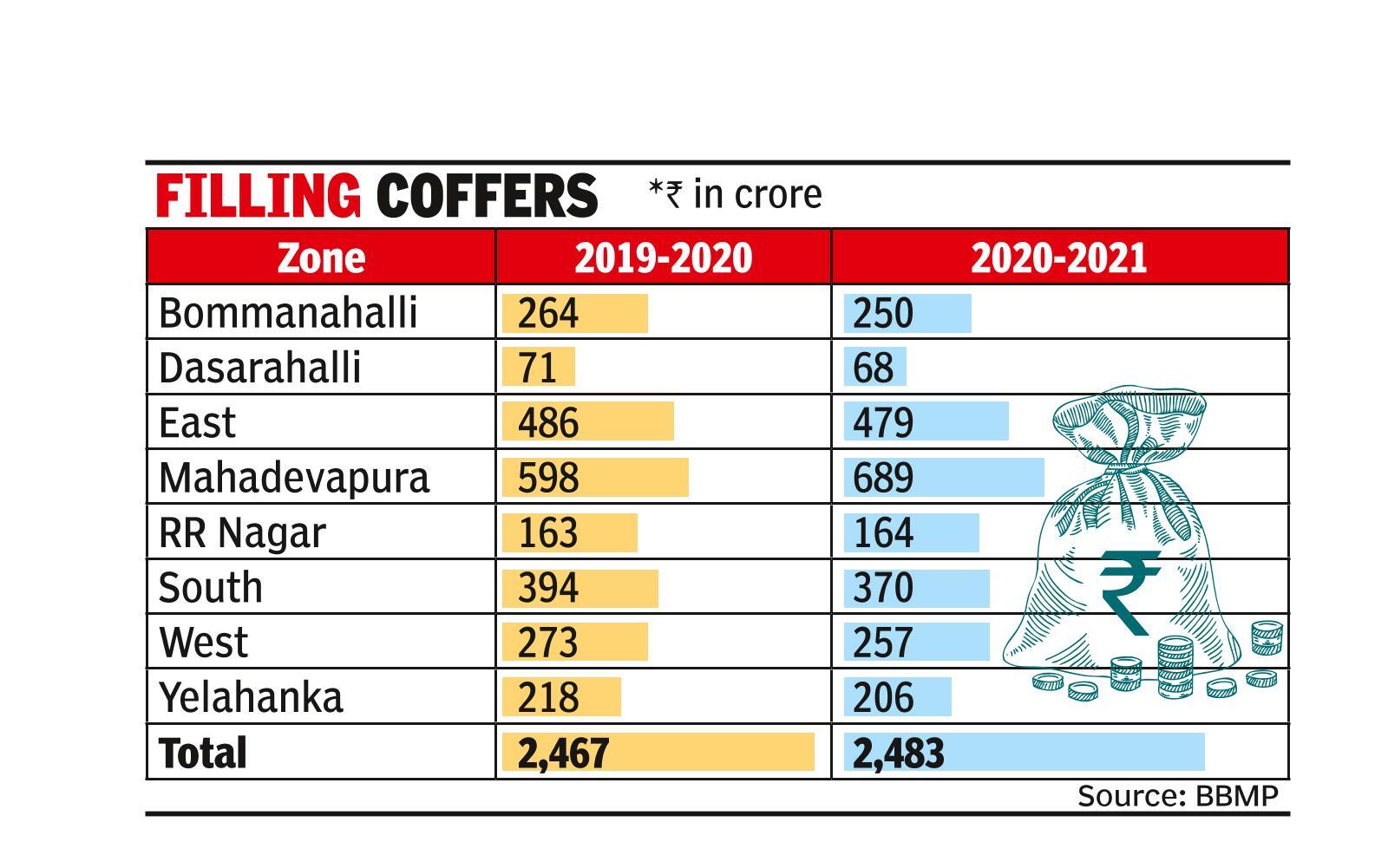 "People do not want to pay penalties. We've been told to collect Rs 500 crore in two months and achieve a target of Rs 3,000 crore for 2020-2021," an official said.
However, there are over three lakh tax defaulters with dues of Rs 517 crore.
BBMP commissioner N Manjunatha Prasad said property tax collection falls short every year, but this time, they hope to collect Rs 3,500 crore from over 19 lakh properties. "I've asked revenue officials to identify top 100 defaulters and penalise them or seize their properties," he added.