In a move that would augment the depleted coffers of the government, the municipal administration and urban development department (MAUD) has decided to extend the early bird scheme (EBS) to commercial properties as well. The scheme offers 5% rebate on property tax to commercial establishments.
So far, EBS for the year 2020-21 was applicable only to residential properties. It was reported in these columns on May 5 about the dip in property tax collection due to government's decision on rolling back discount given to commercial properties.
"The decision to extend the tax rebate to all property owners across the state was taken following news reports," acknowledged a GHMC official.
Till May 9, Rs 162 crore was collected under EBS in the GHMC limits. In April, Rs 137.93 crore property tax was collected from 2.95 lakh households under the EBS scheme.
Usually, the discount is offered only for the month of April but due to the pandemic situation the government extended it to two months i.e up to May 31. Last year GHMC collected Rs 535 crore from 4.92 lkah households.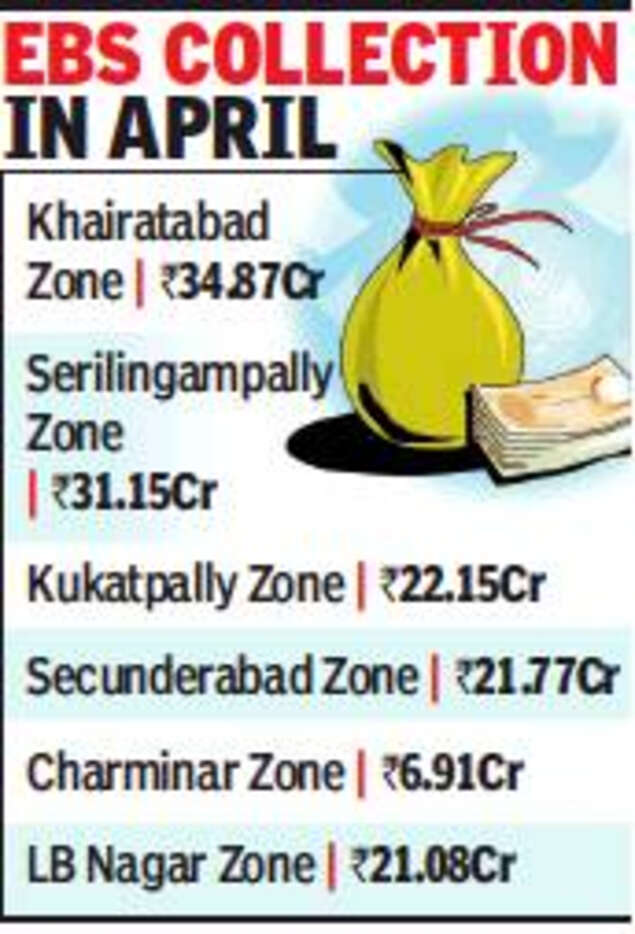 After the offer was rolled out to commercial properties, GHMC is expecting a huge hike in property tax collection. "As per our estimates, we will cross the Rs 500 crore mark this year too as the offer is extended to commercial properties," said a GHMC official.
Under EBS, residents of GHMC Khairatabad zone which includes Banjara Hills, Jubilee Hills and central parts of the city are the highest property tax payers (Rs 34.87 crore) followed by Serilingampally zone (Rs 31.15 crore) which covers the city's IT corridor.